Pastor Deborah Born has been serving with us since July 2022.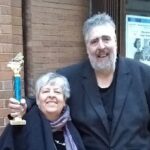 John Carpenter joined Hartzell as our church pianist in July 2021. John is a gifted musician, who has been playing the piano since he was a boy. He has played for many churches over the years. He has a B.A. in Music from Storrs University, a Master's from the Manhattan School of Music and an Artist Diploma in piano performance from Cincinnati Conservatory of Music. He and his wife Suzanne both teach music at the Springfield Township Arts Center. John also leads a weekly radio program on WAIF 88.3.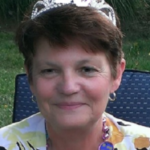 Vicki Kelly is the Chair of Children/Family Ministry and has been a member of Hartzell for 39 years.  She is on the Leadership Board and the treasurer of United Methodist Women. Under her leadership, the kids ministry has expanded to offer individual classes for each grade level during worship on Sunday mornings. The Children/Family Ministry is responsible for the annual Easter Egg Hunt, VBS, Trunk or Treat, the Children's Christmas Program and many other fun events during the year.